Earlier this year we spoke about one of the materials we use often at Pigmentti for bas-relief sculptures: Scagliola. This month we're back with another fact file on its similar counterpart: Marmorino. There are pros and cons to each material, so dependent on your desired design and function, the choice between the two is fairly personal. Luxury homes take a lot of work, so it's important that you get your selection right in the first instance. Do get in contact with us should you have any questions at all.
What is Marmorino?
Marmorino directly translates as "little marble" in Italian and is the shortened version of Marmorino Veneziano. The material was initially popular in Italy but is now known worldwide, albeit in more luxury interior design. Different from other renders, Marmorino is based on Calcium carbonate and consists of crushed marble and lime paste.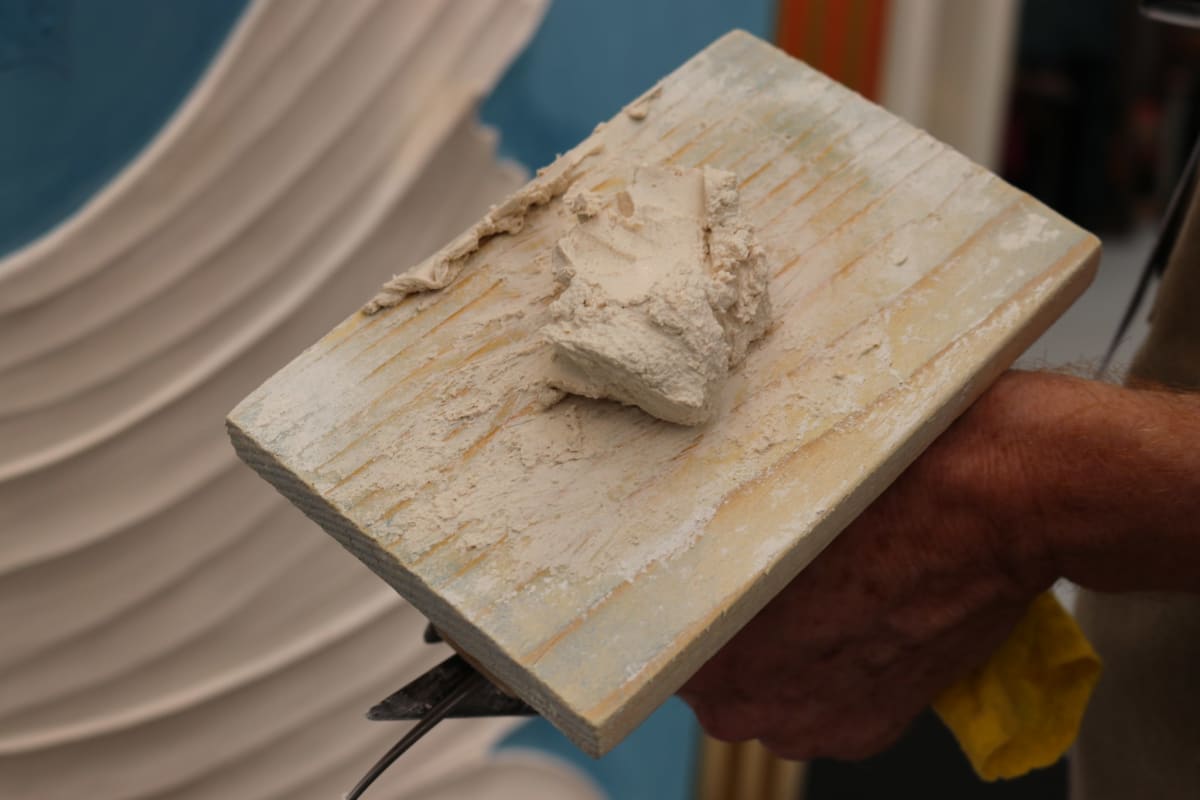 Mixing and applying Marmorino as part of our bas-relief demonstration at Decorex International 2018
Marmorino can be completed in a multitude of finishes such as matte, satin and polished making it suitable for both interior and exterior use. It can also be tinted with pigments, creating a range of colours and tones. Once mixed, the material can be applied to make many textures, from polished marble to natural stone effects. It can also be painted and gilded, making this
material the most versatile ally in Pigmentti's armoury.
A Brief History of Marmorino
As with most of the processes used by Pigmentti, Marmorino dates back to Ancient Rome. It wasn't widely used at first and became popular after it was rediscovered in the 15th century in the city of Venice. The material, and the bas-relief process it was associated with, became a sign of wealth, opulence, and fine craftsmanship.
In this modern day, Marmorino tends to remain a preference of the wealthy and is used in all manners of luxury interior design. Its popularity decreased after the 18th century but has since seen a resurgence alongside the luxury craft revival. Today, homeowners value traditional skills and techniques and are looking for something to create a talking point in their home. However, this does come at a cost. The expense of Marmorino stems from the time of a well-skilled craftsman for proper application of the substructure & finishing sculptural layers. We're happy to talk this through with you before you make a decision.
Are there different styles of Marmorino?
No. The original Marmorino Veneziano recipe has only two materials: slaked lime & crushed marble, that was used in ancient Pompeii and Rome and Pigmentti continue to use this recipe. In the modern era, different manufacturers have made an interpretation of this recipe.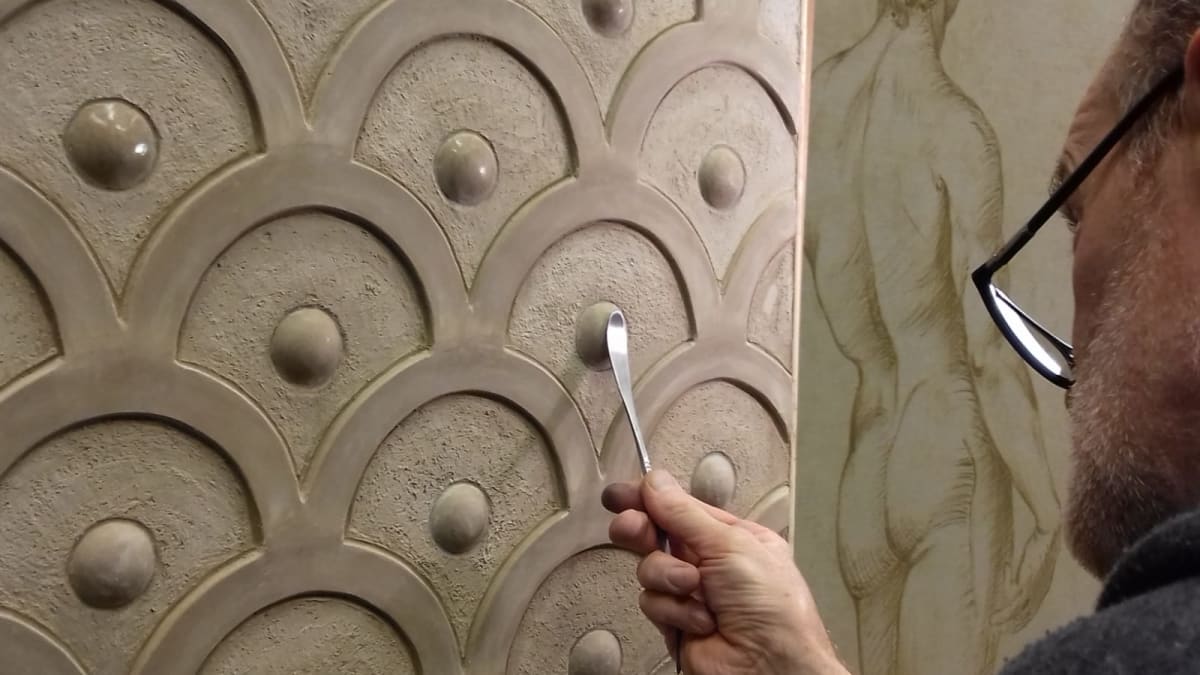 Why Marmorino?
Marmorino has many qualities that make it ideal for sculpture and artistic decoration in luxury homes. First and foremost, its versatile nature meaning it can be used on any kind of area. It can be finished in a variety of ways and as previously mentioned, surfaces can be textured, finished to resemble raw limestone, or perhaps most appealingly polished marble.
Pigments can also be added for solid colour, subtle highlights or other artistic effects. The material has plastic like qualities whilst sculpting so detailing can easily be achieved, but please do also note that the material dries much slower than Scagliola and details are therefore not always as fine.
When the Marmorino dries & cures it returns to its original state of limestone rock making it an extremely durable material. When comparing to Scagliola, there is no doubt that this material will last longer, even centuries. It is suitable for exterior and interior walls, luxury bathrooms and pools. It is not to be submerged in the water but can be used on the walls and ceilings of these humid areas. There is even research to suggest that it is antibacterial properties and promotes a healthier living space.
The chemical makeup of Marmorino makes it permeable to both air and moisture, so there's certainly no risk of mould when using it in your home alongside correct ventilation. The permeability also allows the masonry to remain dry and enables excellent thermal protection in buildings.
When it comes to restoration, Marmorino is the ideal material. It can be used to restore buildings even after years of disrepair with excellent results. We believe that Marmorino surfaces improve with age and will bring a unique touch to any building. Lastly, the material is sustainable and can be recycled. The calcium carbonate can be nearly fully reverted back to its original state.
How should I use Marmorino?
If you make bas relief sculpture there are two materials that can freehand sculpted: Marmorino and Gyps Scagliola. Marmorino's versatility to be used for external or internal decoration and in humid areas gives it an advantage over Scagliola.
It is the one material that can be used throughout a home: it can be finished in different style finishes matte, satin polished, bas relief, graffito, sculpture, painted, fresco & gilded.
Marmorino's breathability and antibacterial qualities mean it 's ideal for walls and ceilings and for sculptural design in luxury bathrooms, swimming pools as well as other luxury details on external walls.
If you're looking to make a statement in your home and give the impression of luxury, this is a great investment.
Contact us today for a consultation or for further information on how to incorporate a Marmorino bas-relief into your designs.