Last week we had the pleasure of heading to Milan for Fuorisalone 2019 and Salone del Mobile, otherwise known as Milan Design Week. This year we visited to get a sense of the latest happenings in the design world and to of course gain inspiration for various projects and make connections with like-minded people.
If you haven't heard of it before, Fuorisalone is a set of events distributed in different areas of Milan from installations to product launches to huge sculptures and architectural pieces. It started early in the 1980s and has grown year on year in huge numbers. The event now has a total of eleven zones and features huge presentations from some of the most well-known design and fashion brands in the world.
The origin of the week was actually a trade show, similar to Decorex that we participated during London Design Festival last year, but MUCH bigger. This year's Salone del Mobile was the 58th Edition and was spread across 205,000 square-metres. It's huge! Last year over 430,000 attendees from 188 different countries visited and if you're looking to see the latest in design and decoration, this really is the place to be.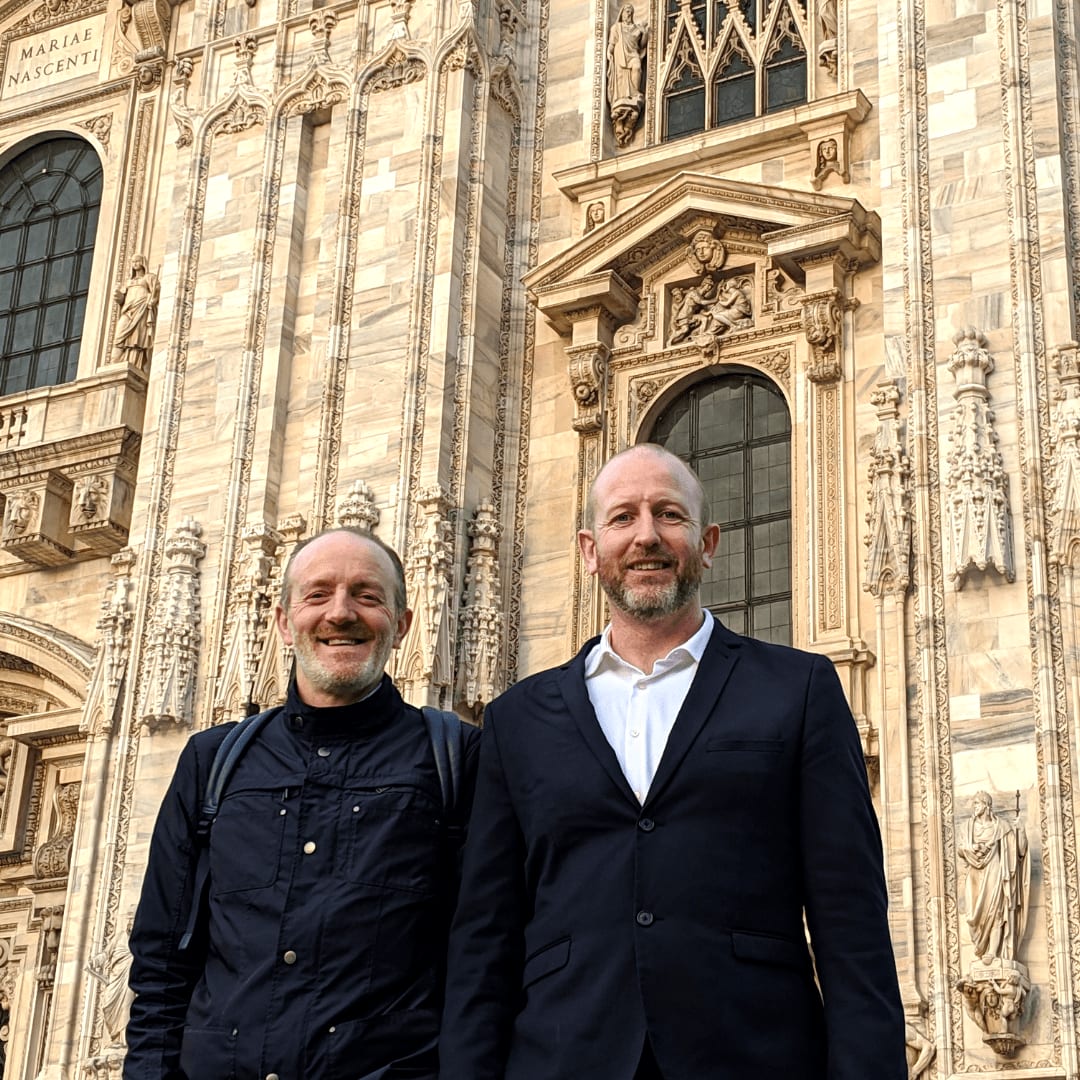 We're feeling so inspired by our trip that we've decided to share some of our highlights, primarily with a focus on texture. As you know, we're fans of texture here at Pigmentti so we were specifically on the hunt for interesting pieces and designers that used texture innovatively. Do let us know if you visited and found something interesting too!
Alex Chinneck's 'Unzipped Building'
British artist Alex Chinneck unveiled an installation in the Tortona district that saw an old Milanese building ripped open by giant zips. Passers-by and even those who had come specifically for the installation were left stunned by the building's 17-metre-wide facades peeling back. The zips created openings in the facades interior walls and floor and Chinneck excavated and re-poured the entire concrete floor in order to install the artwork. This installation was luxury decoration with a twist, encompassing many traditional techniques to create something with wow factor.
COS x Arthur Mamou Mani
The COS installations are always beautifully thought out and representative of the current culture, and this year was no different. Not to mention the gorgeous location of Palazzo Isimbardi. The fashion brand collaborated with young French architect Arthur Mamou-Mani on a site-specific installation where 700 modular components were 3D-printed in a compostable mix of wood and bioplastic in a variety of textures. Each component shifted from translucent, pure bioplastic to a solid wood colour depending on where they were placed in the Milanese palazzo.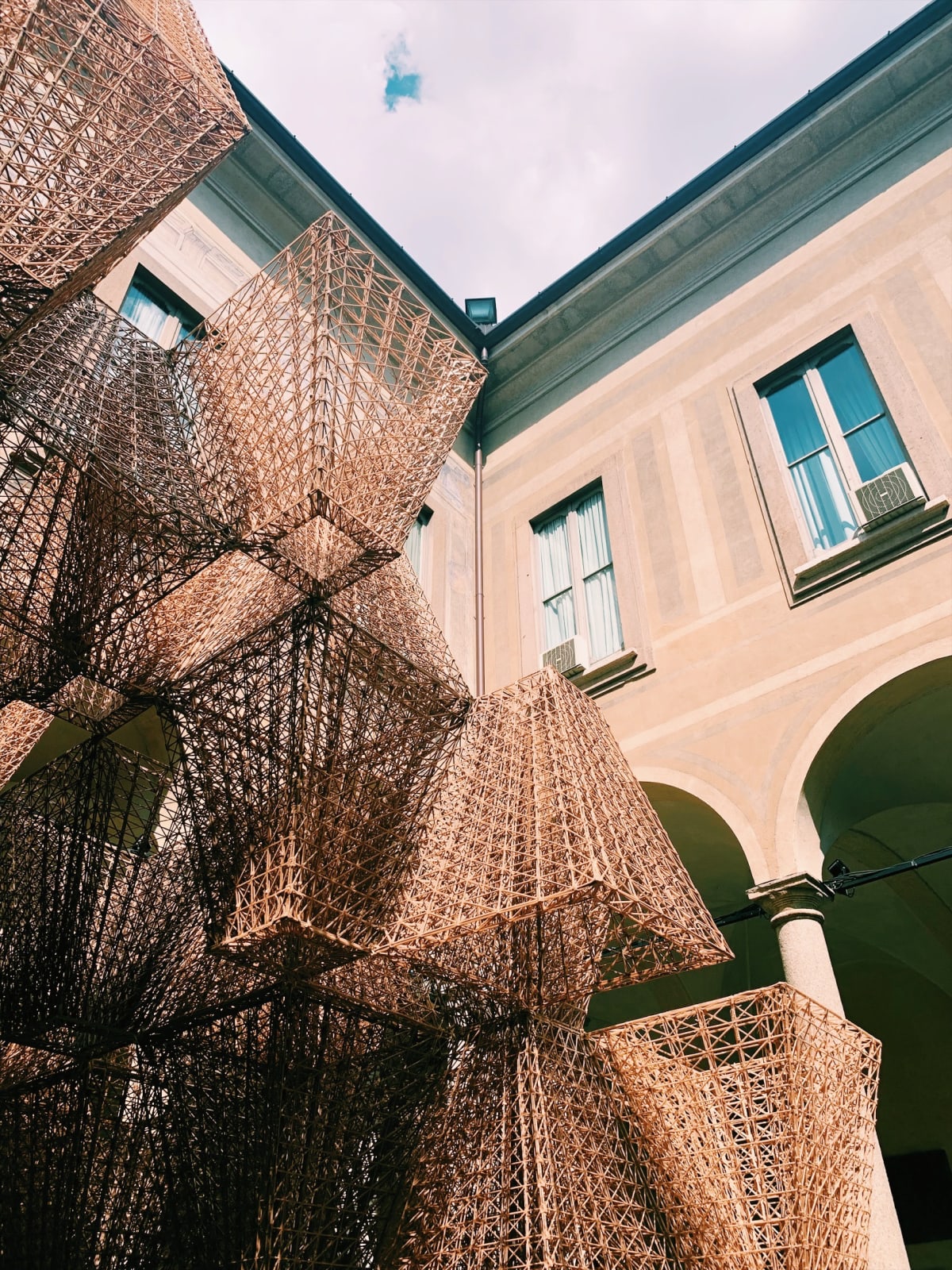 The Manzoni by Tom Dixon
British designer Tom Dixon returned to Milan this year after a year hiatus, and yes, he returned with a bang. Dixon wanted to rethink how the design brand could embed itself into the heart of Milan and came back with The Manzoni, a 100-cover restaurant created by his Design Research Studio. We personally fell for the bathrooms which featured textured concrete surface walls by Detale CPH and concrete sink! Modern decoration at its best.
Rossana Orlandi
Trent Jansen Studio presented the Pankalangu Wardrobe from the Broached Monsters Collection at our personal favourite venue, Rossana Orlandi. The collection was designed to make sense of the jarring collision of cultures between Indigenous and non-Indigenous Australians and was adorned with scales made from Queensland walnut and copper. These two materials blend in an absence of light, but when the light catches the copper, they bring a different form to life, creating a unique textural aesthetic.
Australian industrial designer Christopher Boots presented a unique natural stone-studded cabinet at Rossana Orlandi titled Curiosity. The exquisite piece was covered with Lapis Lazuli tile and pyrite appliqués and made use of solid sheets of brass and quartz crystal lights for illumination on the inside. Full of history and craftsmanship, precious stones, which were once used by the royalties in Egypt, have been hand-laid in a striking pattern on an oak wood frame.
Cypraea is a new brand born from a desire to open people's eyes to the aesthetics of the natural world, and to spark anew our connection to nature. Launched at Rossana Orlandi, all their pieces were created using natural materials from Mauritius. The texture in the Barks cabinet is truly a natural gift.
Architects and designers Unduo and Biancodichina joined forces to create the Queer collection – A sculptural work of art made with bisque porcelain. Its silky texture recalls a shell or a fossil and its inspiration comes from the organic world.
Citco Privè collection by CITCO
Italian natural stone company CITCO collaborated with architects for the design of several pieces in their 2019 Citco Privè collection showcased at Salone. The luxury company exhibited both curvilinear and sharp-edged products made entirely out of marble and inspired by Art Deco.
Artmining at Palazzo Litta
Artmining Milan was a project aimed at promoting Korean artists internationally and featured twenty-six creatives in one of the most renowned venues at Fuorisalone 2019, Palazzo Litta.
The piece featured below, titled a sculptor of senses, is by Il-Hwa Kim and combines a painterly touch and paper sculpture. In Kim's work the surface fluctuates; pulsing and swirling in a kaleidoscopic whirlpool of colour and contrasts, creating a texture of hues and tones.
Moooi: A Life Extraordinary
Moooi took over the Mediateca Santa Teresa in Brera this year, continuing to promote its Extinct Animals family. We adore the wallpaper in the collection and the luxury art decoration it promotes.
Each design is dedicated to an extinct creature, aiming to create the impression of fur, plumage or skin by texture. Patterns are based on the colour-palette and texture of the animals, as depicted in the drawings. The papers are made from a wide range of materials, including suede, metal foil, paper weave, raw jute and moiré textile.
Kiki and Joost
Last but not least, we couldn't not mention the show presented by Kiki and Joost, run by designers Kiki Van Eijk and Joost van Bleiswijk. The show at new Milan district 5Vie was largely about process, studying materials, techniques and meanings. We love the way the duo showcased drawings and sketches as well as finished works. Connect was an abstract and metaphorical exploration but also a physical one: about when you make things, work together and connect objects to each other and to space. As a duo ourselves, that's something we can fully get on board with.
Contact us today for a consultation or for further information on how to incorporate bas-relief into your designs.